Personalisation continues to be a key trend into 2022 and birthstones continue to top the sales charts,
Birthstones aren't just colourful but have a long history dating back to ancient times. The origins of this tradition can be traced all the way back to biblical times and the Book of Exodus. It describes the breastplate worn by Aaron, the first high priest of the Israelites. Today birthstones are linked with the 12 signs of the zodiac and our Gregorian calendar.
It is believed that birthstones possess virtues and attributes that can bring benefits and good luck to the wearer.
The Birthstone range offers you the chance to create colourful and eye-catching displays, with their added appeal of mystery and individuality, they offer an attractive chance to gain sales.
Today we see celebrities and Royalty all wearing birthstone gems.
Katy Perry recently made an impression with a statement amethyst necklace, but this isn't anything new Prince Albert gave Queen Victoria a serpent style engagement ring in 1839 featuring an emerald bejewelled head which represents her birthday in May.
Howard Passell says, ' You cannot overestimate the value of offering collections that give customers the chance to purchase gifts that are meaningful and personal. For individuals too- as birthstones are linked to who we are and the moment in time when we were born'
Our birthstone range offers a wide range of choice; necklaces, rings, bracelets, charms and pendants in Sterling silver and yellow gold-plate. The range is designed to be stylish but affordable and uses coloured CZ – we match the colours, not the precious gemstones.
Showcasing…
Elegant birthstone bracelets for delicate elegance!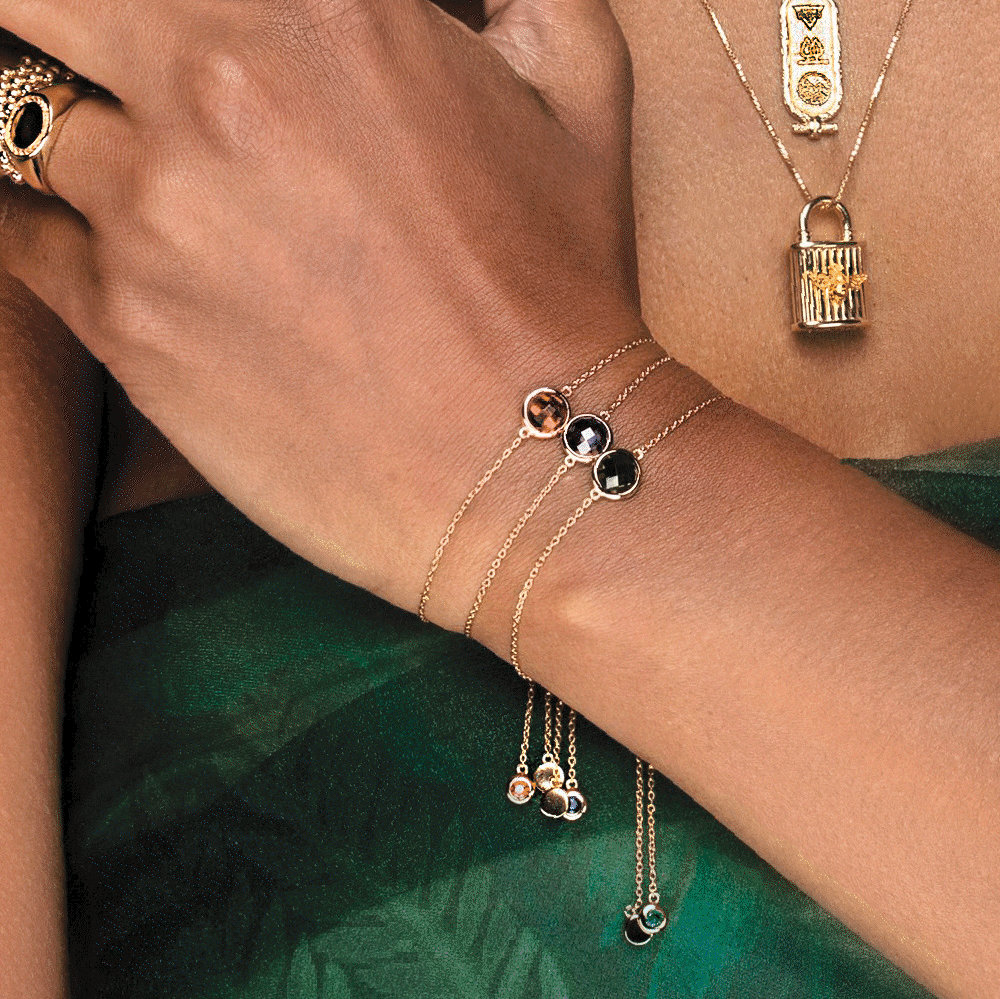 For some fun why not add these birthstone teddy bears to your collection…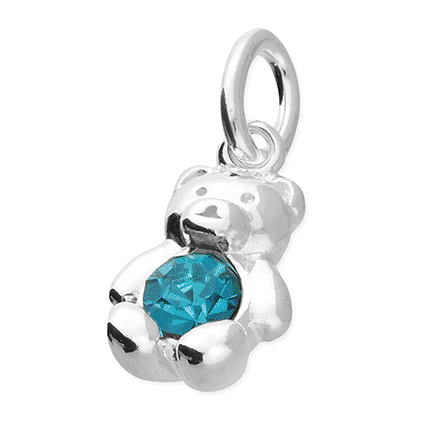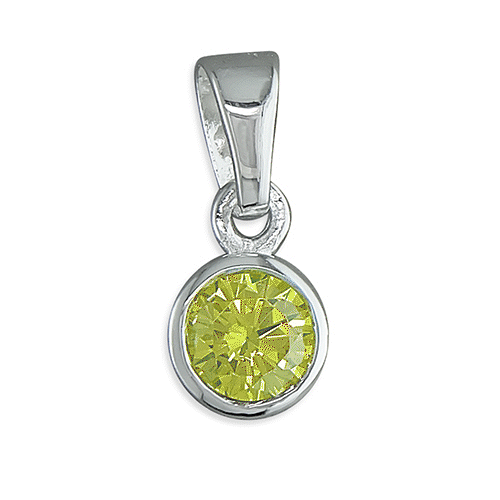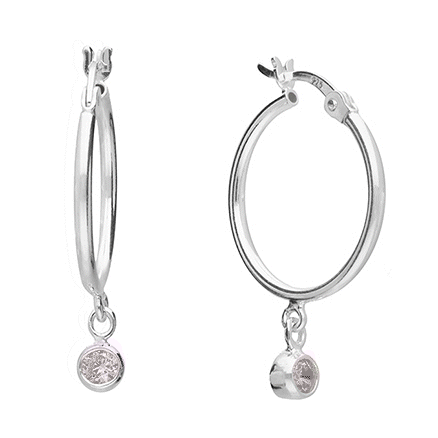 Create your own 'unique'  line by adding a birthstone to a bracelet or earring or pair a birthstone with another personalised item such as a heart to showcase the full potential of the product.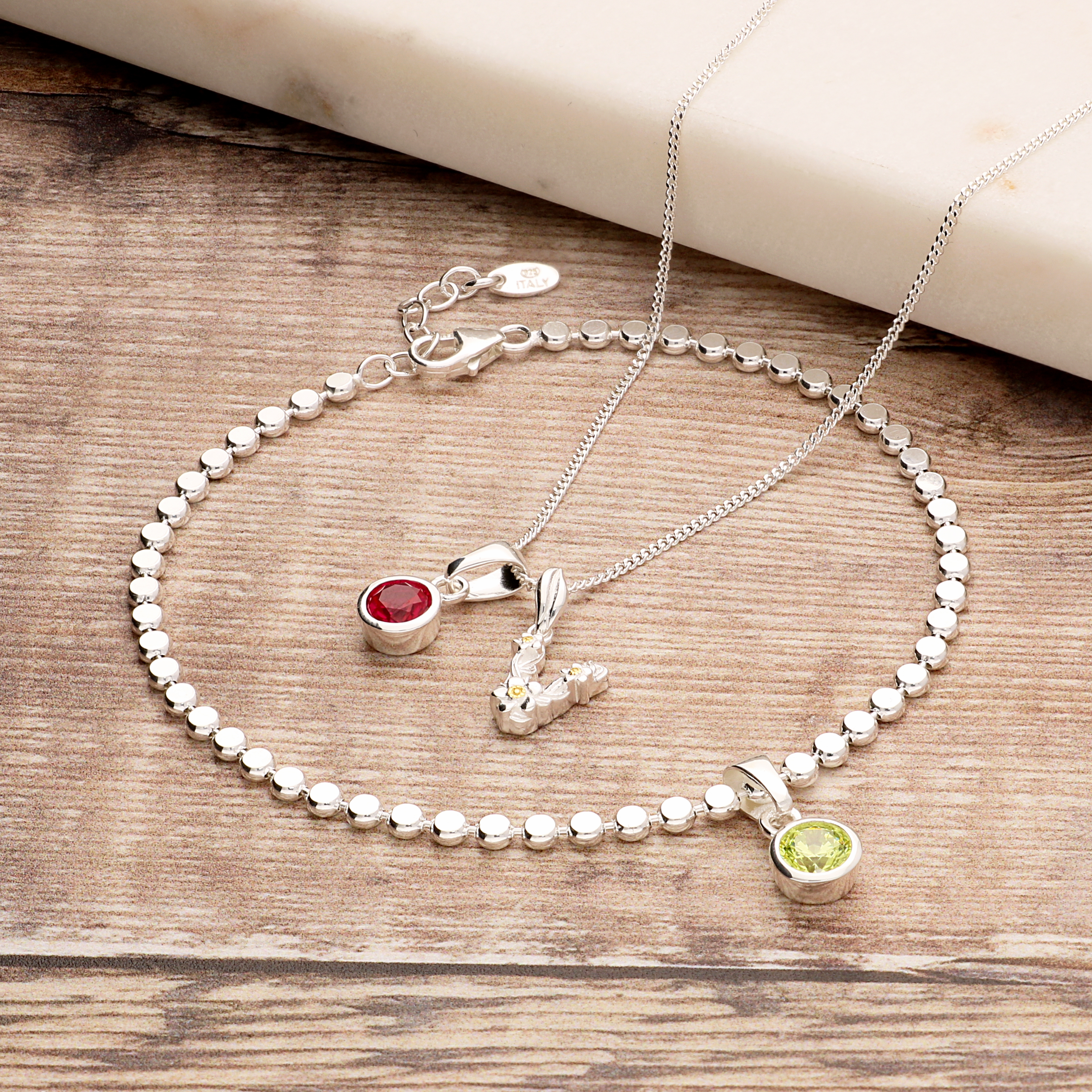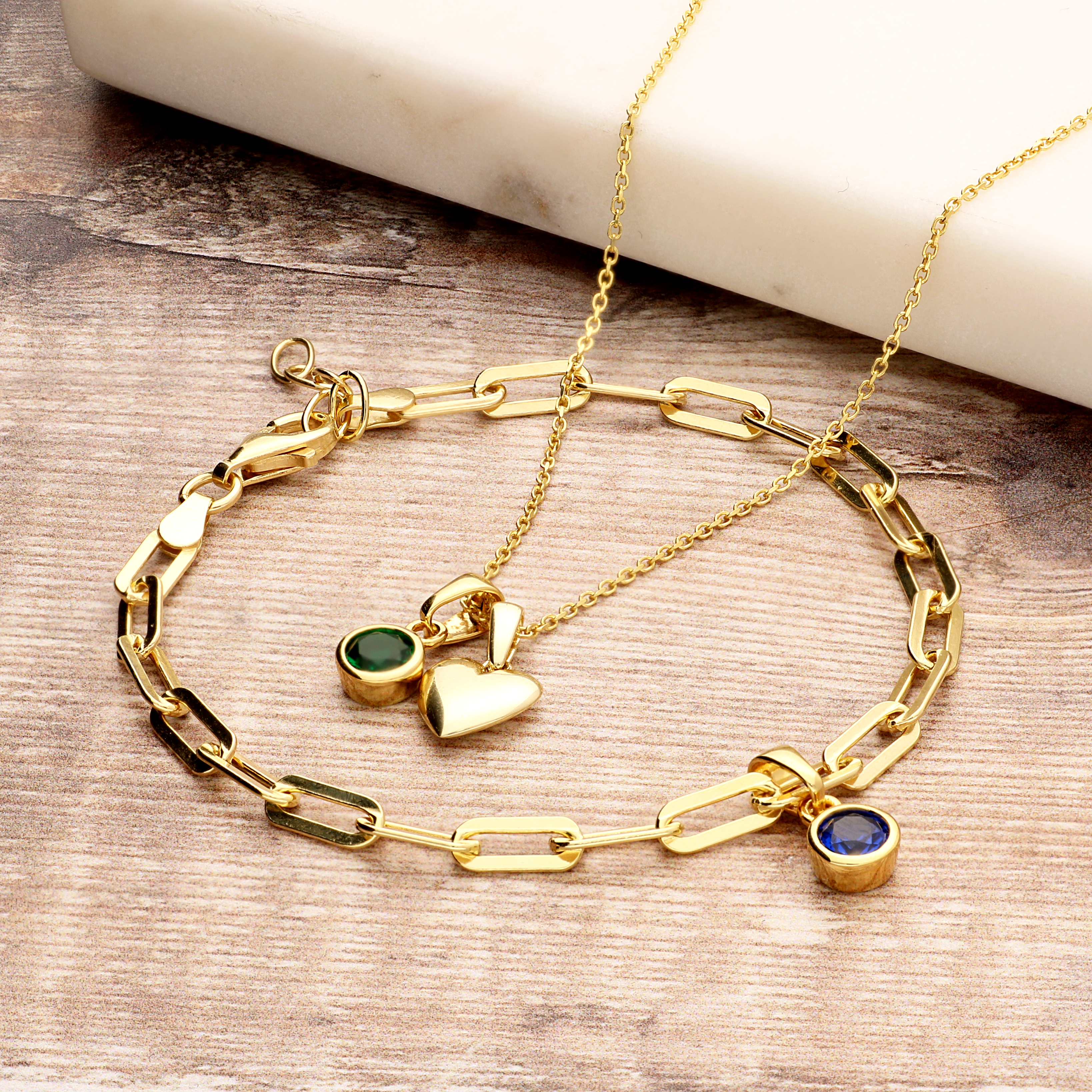 Guide to birthstones – dates, colours and meanings
Here is a useful guide to the colours and meanings of birthstones.
​Month – Birthstones – Colours - Meanings
January – Garnet - Deep Red - Faith, Courage, Love
February – Amethyst – Purple - Protection, Elegance
March – Aquamarine - Light Blue - Hope, Bravery, Creativity
April – Diamond - Clear/White - Peace, Romance
May – Emerald – Green - Health, Fertility, Faithfulness
June - Pearl, Alexandrite - White/Light Purple - Calm, Luck, Self-Love
July – Ruby – Red - Strength, Good Fortune
August -Peridot, Spinel - Light Green - Relaxation, Revitalization
September – Sapphire - Deep Blue - Wisdom, Modesty
October - Opal, Tourmaline – Pink - Balance, Restoration
November – Topaz – Orange - Energy, Joy
December - Turquoise, Zircon, Tanzanite – Blue - Growth, Healing
These above examples are just a few that we have, you can check out our Gemstone range here
Credit to the original post by CME Jewelley