Why wear only one piece of jewellery when you can wear a whole collection?
Necklaces, bracelets, bangles, anklets, rings and earrings can be stacked or layered, but for now let's look at the trend for layering chains and necklaces.
Layering's appeal lies in the variety.
For the fashion orientated person, you have the chance to mix your own sentimental, symbolic favourites and vintage finds with new buys and build your look gradually, or right away if you wish too.
There's no one size fits all — this trend mixes texture, weight, stone set, plain and colour.
It's a very personal expression of personality with lots of opportunity for offering choice. 
There may be a new lease of life for something pretty that has otherwise fallen out of fashion when mixed and matched with other pieces.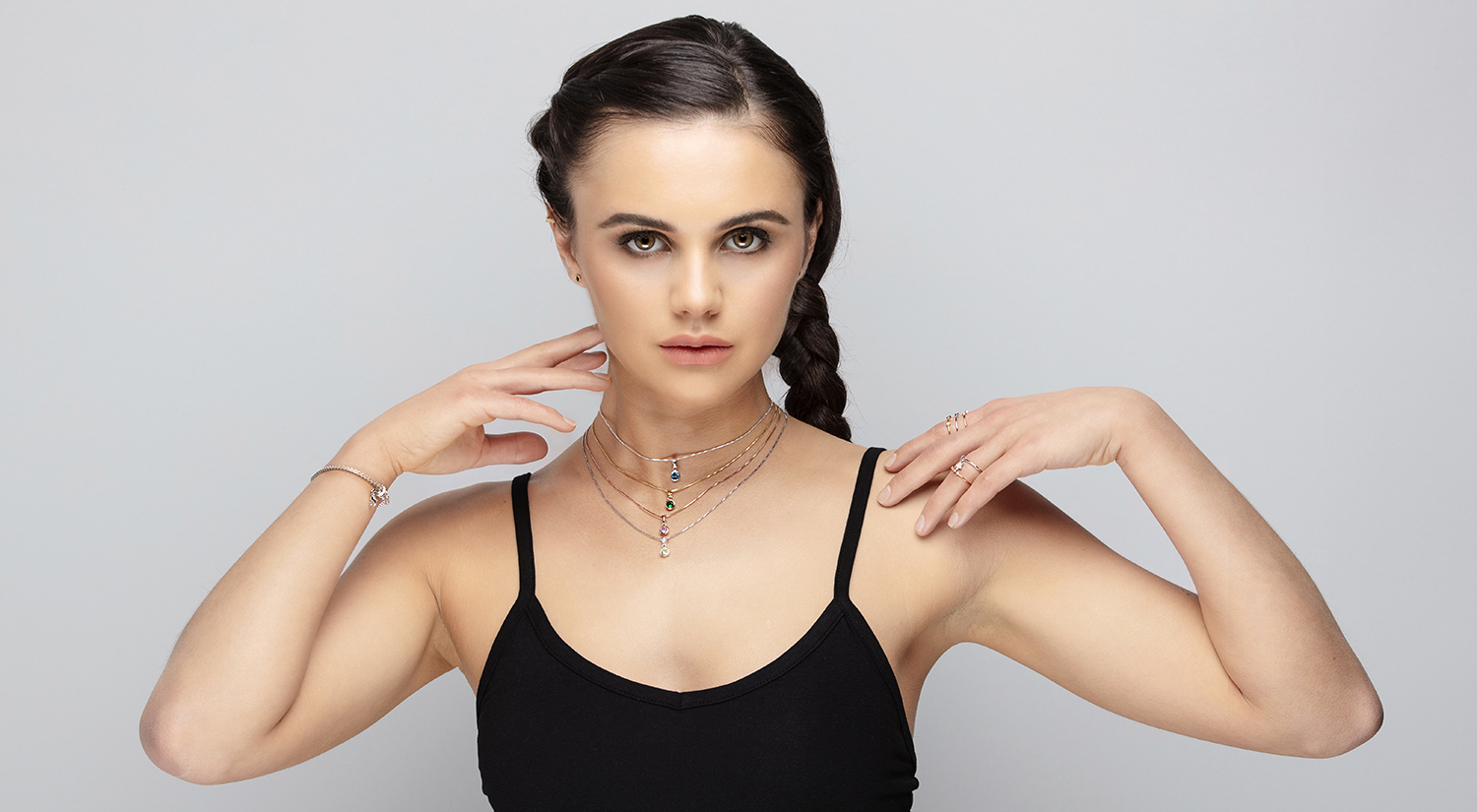 Different lengths of chain

One style of layering gives each individual piece its moment in the sun.
Staggering chain lengths allows each individual piece to shine, creating depth and texture. 
Adjustable chains and chokers can be an invaluable addition here, one chain – different lengths and different options. 
It can be helpful when styling to think of three lengths :
Choker
Mid-length 
Long 
You can layer 2, 3, 4 or more!
Mix and match chain styles and weights
You may prefer to create a more relaxed 'thrown together' look (it's been called 'neckmess' by some) by mixing the delicate with chunky chains.
The freedom is yours.
Try wearing different styles, plain or textured heavy chain with delicate pendants strung on satellite chains.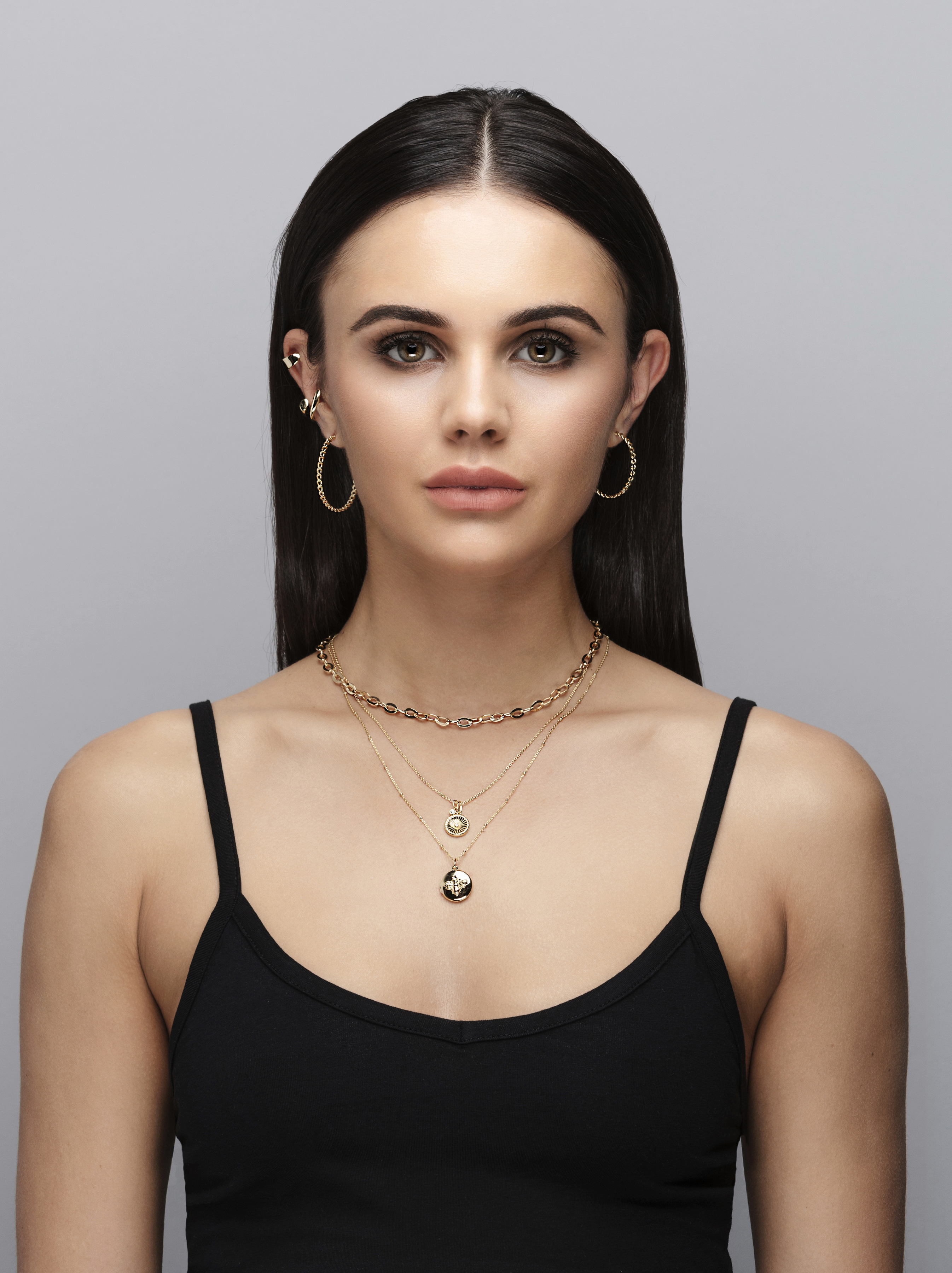 Mingle colours
Feel free to play with colours too.
Try single colour combinations for the purists of fashions.
Mix the cool of silver with the warmth of gold colours.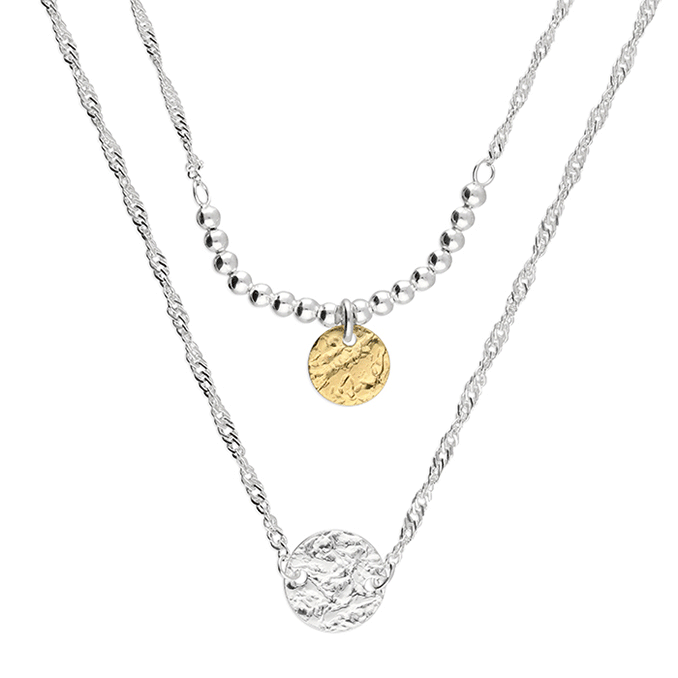 Blend materials and styles
Style it with stones, pearls, different colours, amber, cubic zirconia, antique, modern – variety is the key.
Don't overlook amber, statement pieces and keepsake pieces such as lockets.
Anything goes.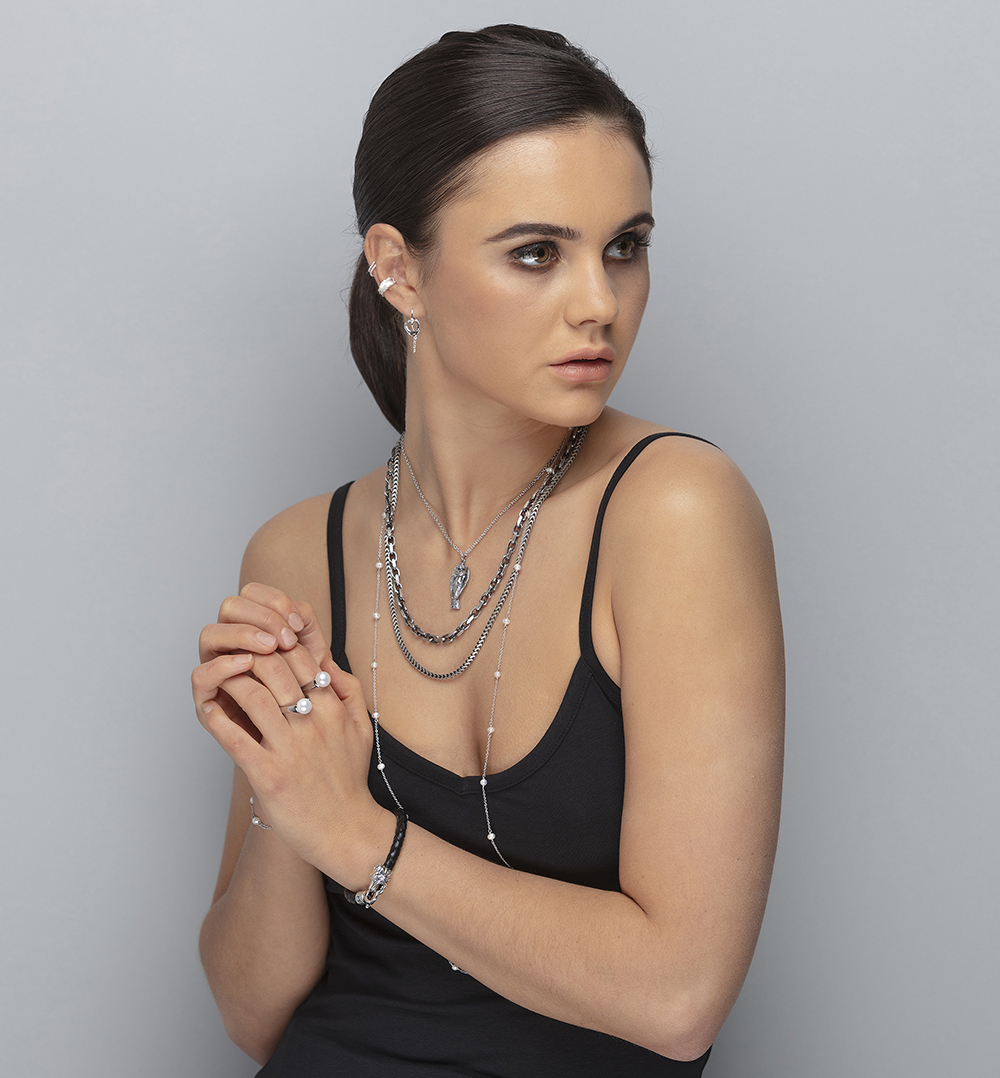 The pearl necklace teamed with oxidised chain and leather softens and feminises the style showing that edgy biker look is not just for the boys.
Why Not Personalise it
Personalisation doesn't have to mean complicated.
But can be collections of pendants that help you tell a story.
Pendants represent anything and everything from love and friendship to faith and strength.
Hearts, trees-of-life, birth flowers, crosses, birthstones, initials – the trend for the unique and personal will never fade.
Why wear the same as everybody else ?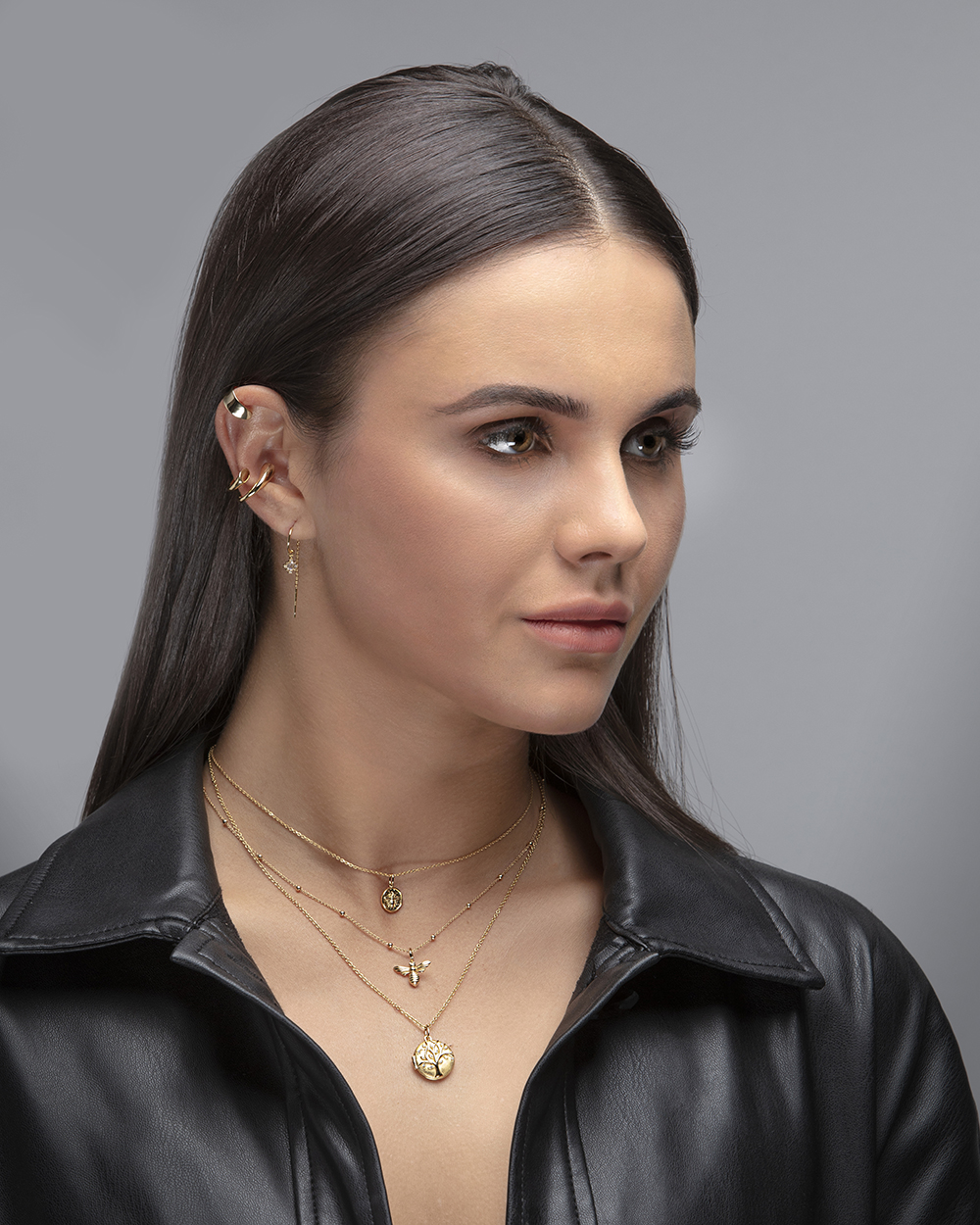 Ready-made Style
We've seen growth in trend of the double and triple necklaces.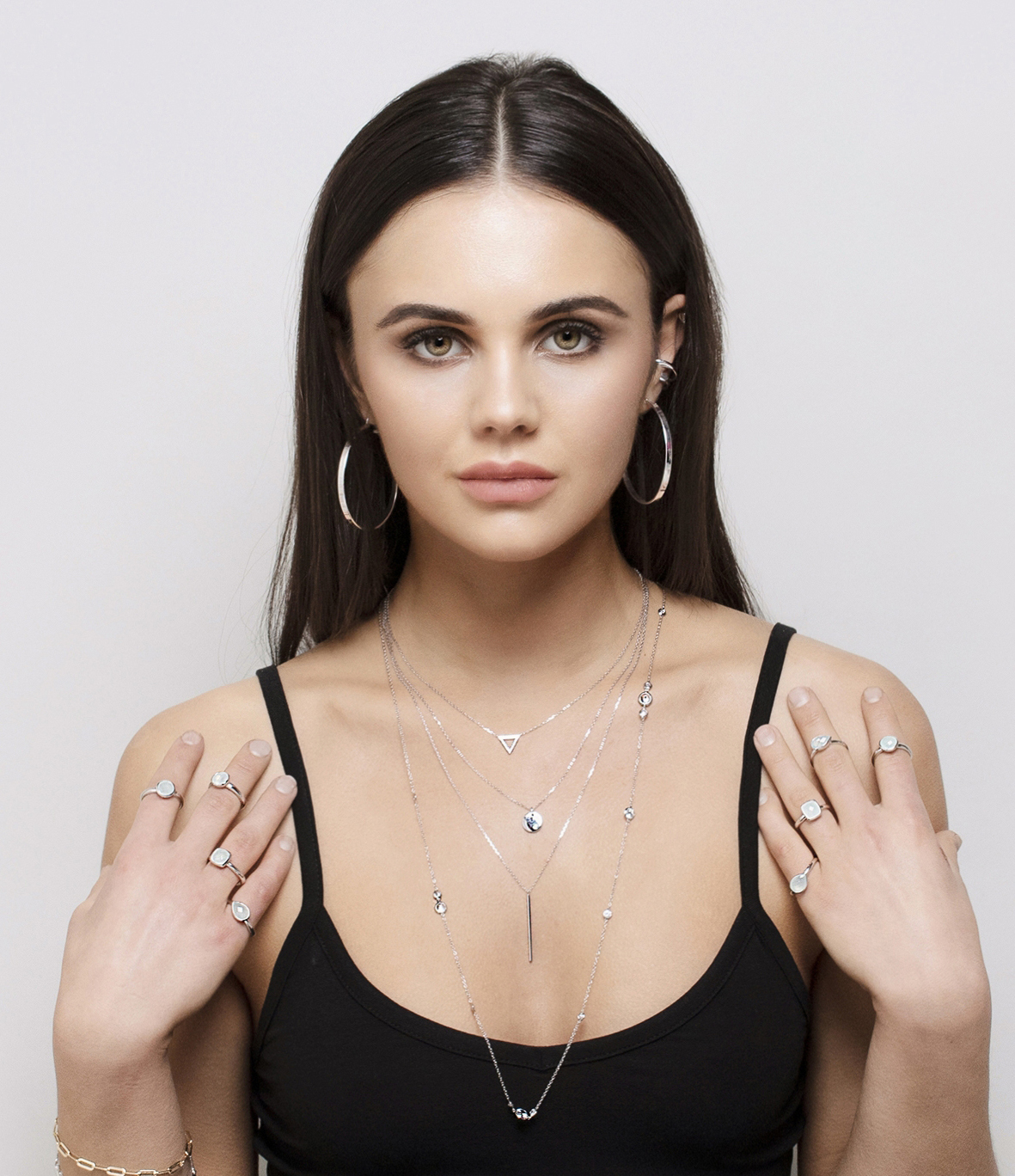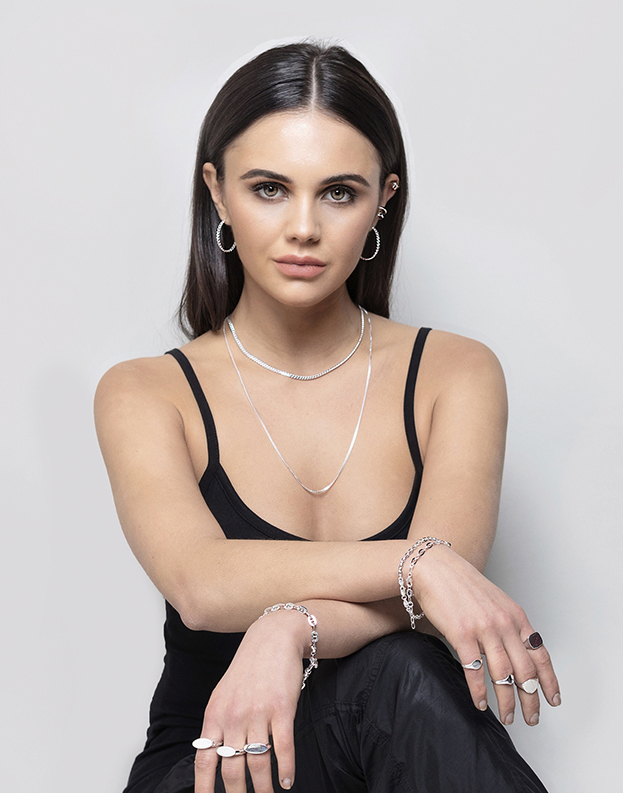 We love the simplicity and effortless elegance of this a double necklace layer for the switch between day and evening.
You can view our collection of necklaces and pendants by clicking here.
Credit to the original post by CME Jewelley.